Print
I started out as a traditional print graphic designer, in charge of producing Out-Of-Home advertisements. I also got a chance to produce many eye-catching materials for conventions-- including one-sheets, brochures, wallscapes, banners and much more.
During my previous role, I designed a new look for our marketing materials and it was a major success. We needed to follow the brand guidelines of our parent company but also establish a presence for ourselves. The end result was a flowing, abstract design that remained consistent throughout all of our marketing pages. I created templates for the salespeople to use in PowerPoint as well as templates for the designers in InDesign, Illustrator and Photoshop.
I am excellent at photo manipulation and retouching. Often we would need to distort reality and I'd eagerly jump at the chance to fire up Photoshop and clone stamp everything in sight.
I have also included freelance projects from the past-- representing my interest in the efforts of St. Jude's Children's Hospital and City Year. They were two posters I designed according to each organization's brand guidelines.
These images were created with a combination of Photoshop, Illustrator and InDesign.
Shedd Aquarium - Jellies Taxi Tops
Created unique speculative art for Shedd Aquarium's Jellies exhibit. The goal was to create the illusion of jellyfish floating around in a clear taxi top. Worked in tandem with the Account Executive to make this idea come to fruition. Overall it lead to a very successful, attractive summertime campaign.
A series of 4' by 4' displays promoting various payment units for a major convention.
A series of 4' by 4' displays promoting various payment units for a major convention.
A series of 4' by 4' displays promoting various payment units for a major convention.
VeriFone Internal Rebranding
Created a new branding design internally. Provided an abstract "V" motif against a blue background that runs throughout all marketing materials. Created a PowerPoint styleguide, InDesign styleguide and branded folders for the salesteam and marketing team to use.
InDesign Template for Internal Rebranding
CMYK Template for One-Sheets and Proposals.
PowerPoint Divider for Internal Rebranding
Product Page for Internal Rebranding
Taxi Top Advertisement for Weber Grill
Ad created for Weber Grill. Created the flames along the bottom to match their logo. Design also displayed on a billboard.
Taxi Top Advertisement for Weber Grill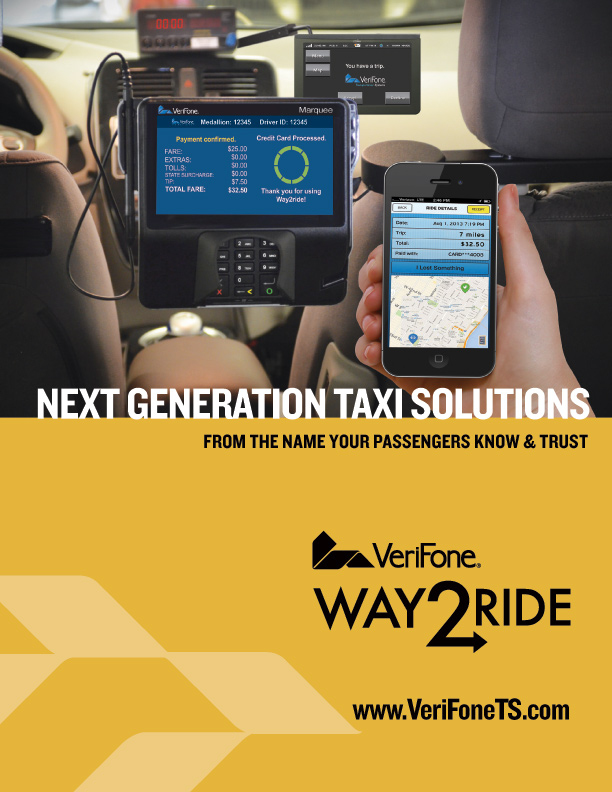 Brochure for VeriFone products
Front Cover for Brochure distributed at a major convention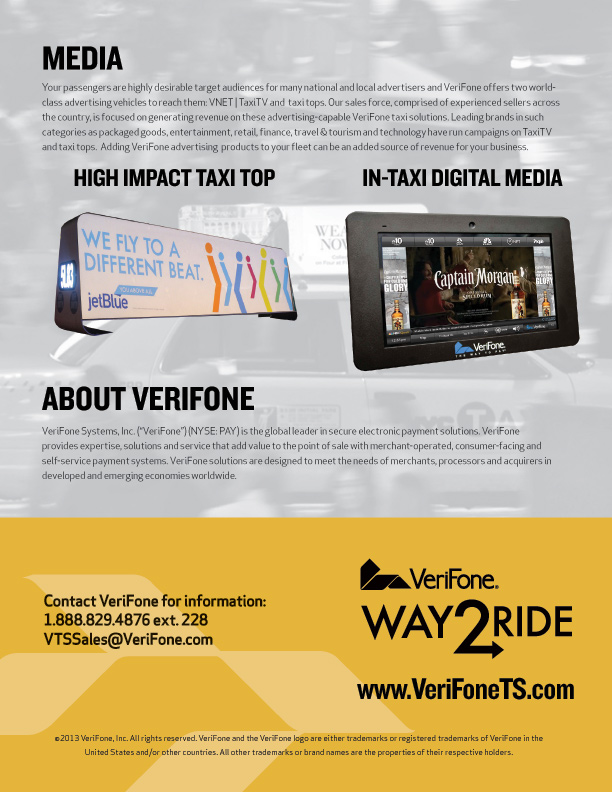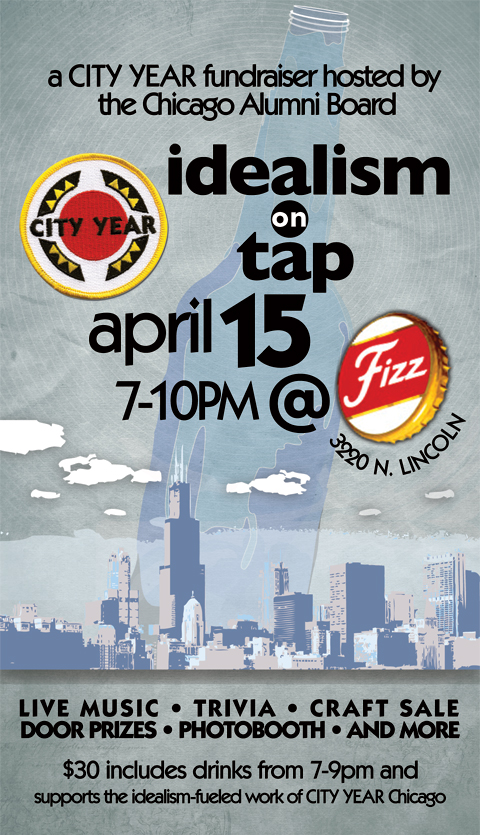 Created to promote an event for City Year.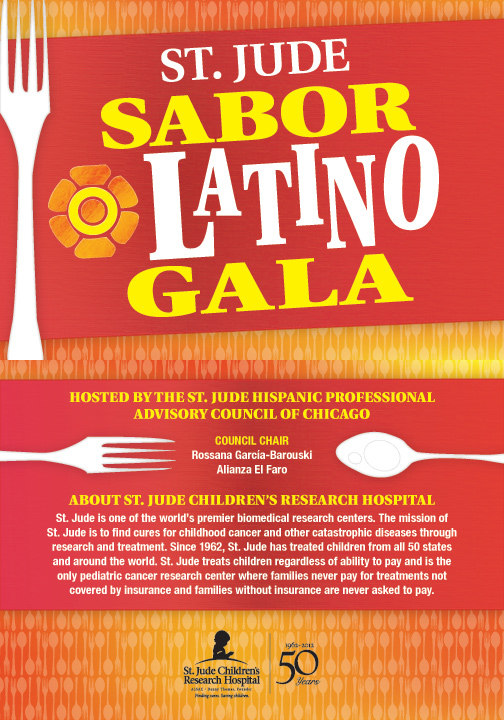 An invite that was mailed to potential guests of the St. Jude Sabor Latino Gala. Had to follow brand guidelines but still make the design visually appealing and appetizing.